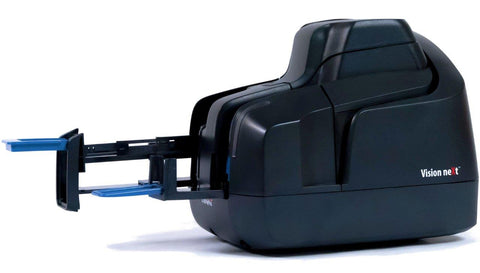 Vision neXt Scanner
The Panini Vision neXt™ check scanner is transforming way banks do business. It is our total teller automation platform helping banks transform their branches into customer-centric service centers. We've added unique features such as our patented auto-alignment mechanism and swing-open covers to the proven reliability for which Panini is known, packaged in a new, compact European design. All of this increases a bank's productivity, minimizes operator training, and eliminates the need for additional teller devices, lowering operational costs. 
Full technical specifications can be viewed here.
Please note that the scanner comes with the required components to run it, including a USB cable and power cable/supply. These components do not need to be purchased separately.
---